Znate one kartice koje se nekada pojavljuju u Google rezultatima kada pretražujete nešto specifično? Recimo, ako tražite šta da posetite u Nišu, Google, osim klasičnih rezultata, da vam prikaže i ovo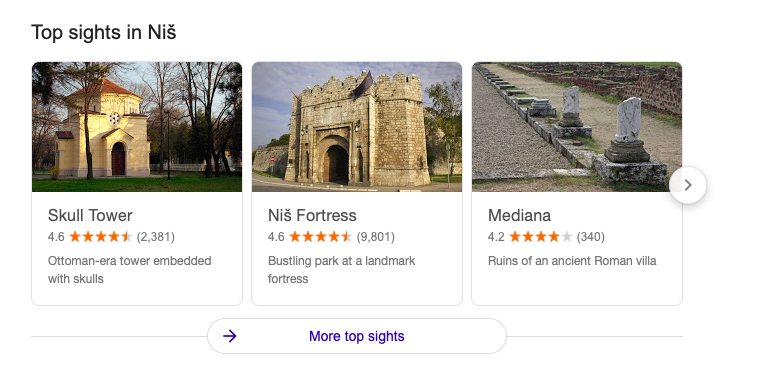 Ako tražite najbolje filmove u ovoj godini, dobićete ovakve kartice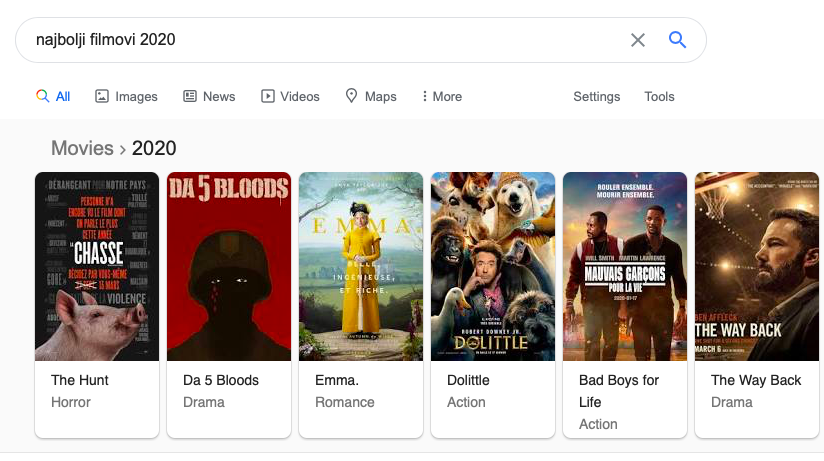 Sada se testira sa karticama o ljudima, odnosno karticama koje će se prikazivati kada neko pretražuje ime i prezime. Biće moguće svakome da, dok je ulogovan na Google, ostavi svoje podatke, linkove prema društvenim mrežama, kraći tekst o sebi, … Kasnije, ako unos bude odobren, kada neko pretražuje vaše ime i prezime, pojaviće se kartice ljudi koji se tako zovu. I imaćete način da utičete na sadržaj vaše kartice.
Trenutno se testiranje vrši za Indiju. Ukoliko iz Indije u polje za pretragu ukucate "Add me to search", pojaviće se button "Get started" čiji link vodi prema poljima za unos.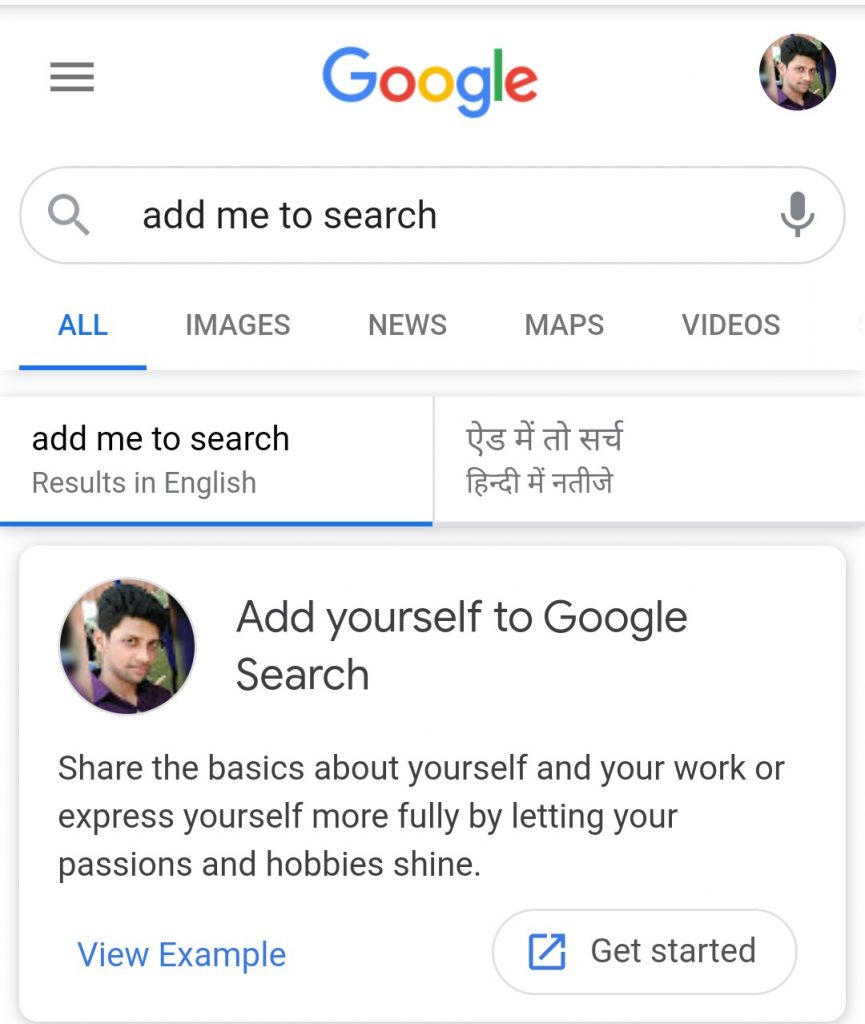 Add me to search polja za unos podataka izgledaju ovako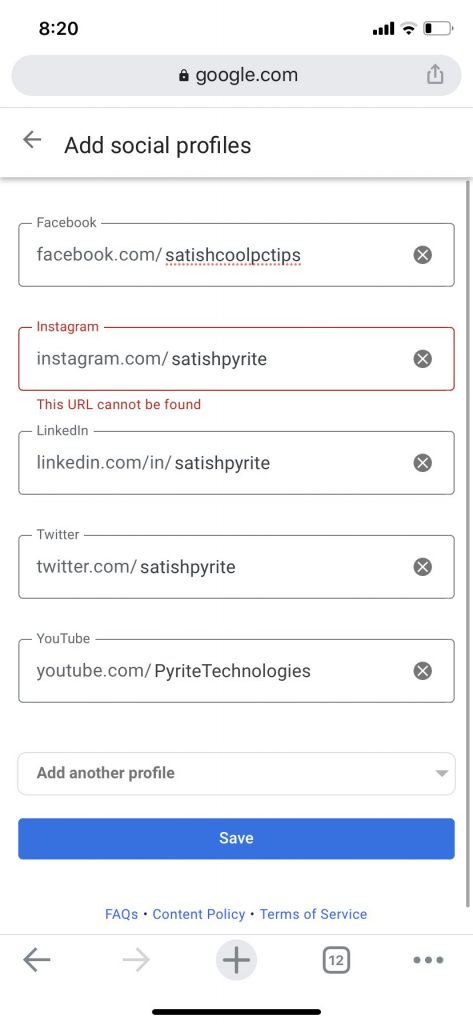 I nakon popunjavanja, i odobrenja, vaša kartica će izgledati nekako ovako.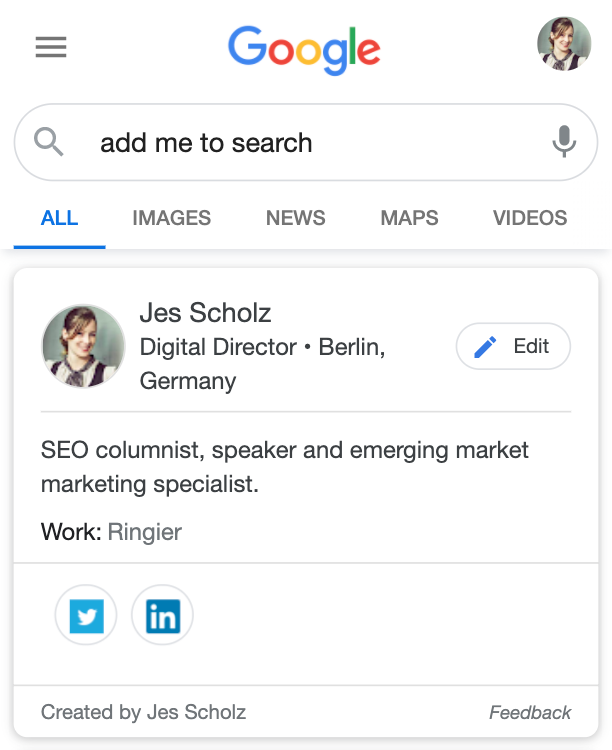 Čekamo da se ova funkcija pojavi i kod nas, pa da je i mi isprobamo.